Ground of Faith
*
Science without religion is lame: religion without science is blind."
Albert Einstein
14th year of publication
Note:
Contributions to this journal need not reflect the views of the Editors or of the Panel
======================
For Exploration and Research:
Victor Zammit's journal
Dialectical Spiritualism
Important Links
This Life, Next Life

, An Overview
This Life, Past Life : Reincarnation
Keith Parsons (YouTube)
"A beautiful and compelling production. So many of the great moments in the history of psychical research have been collected here and brought to life by skilful narration and photography" Prof Stafford Betty

.
New Psi Encyclopedia
WiseWiki.
"the most trusted place for answering life's questions."
[Best to ask through WiseWiki's Question Box, at top of Home Page]

"

Edge

Science"
An issue on Reincarnation & Xenoglossy
Institute of Noetic Sciences
Encylcopaedia Britannica
White Crow
Books
The Academy for Spiritual and Consciousness Studies
Debu
nking Common Skeptical Arguments
against Paranormal and Psychic Pheno- mena

;
Winston Wu
Debunking Sceptics
Skeptical about Skeptics
- (many interesting articles.)
Psypioneer Journal
The Bridge: A Science and Spirituality Resource
Afterlife Data
Public Parapsychology
Association Transcom- munication
Electronic Voice Phenomena
Sam Parnia on NDEs, broadcast over Radio New Zealand
Larry Dossey
Michael Grosso
consciousness unbound
Michael Prescott

Dean Radin
Charles Tart
Stephen Braude

Robert
McLuhan's


blog Paranormalia
Society
for
Psychical
Research
Sheldrake podcasts
NEW HERE:
ALEX INTERVIEWS IN DEPTH IMPORTANT FIGURES IN CONSCIOUS-
NESS STUDIES.

Alex Tsakiris
Skeptico podcasts
Access to recent podcasts
===================
The Journal of Scientific Exploration
i-digital medium
Lois Isenman'

s
INTUITION INDEPTH
David H. Howard:
Spirit Communion
The religion, philosophy and science of Spiritualism
Elene Gusch:
Elene Explores
A Journal of Interest:
Caduceus Journal U.K.
Caduceus is a healing, spiritual magazine focusing on psycho- logical, emotional, spiritual, ecological and environmental health, therapy and growth, including natural, holistic, energy and complementary medicine.
FREE ONLINE ONLY ISSUE
View the entire latest issue online totally free of charge
click here
Note:
Contributions to this journal need not reflect the views of the Editors or of the Panel
======================
For Exploration and Research:
Victor Zammit's journal
Dialectical Spiritualism
Important Links
This Life, Next Life

, An Overview
The Cosmic Christ: April 2017
Editor: The Rev. Michael Cocks
Advisory Editor: Michael Tymn


"To prescribe the conclusions is to preclude the research"

To read other issues go to www.thegroundoffaith.net




NEW

: Interested? Then "Follow" the Editor on Twitter, and receive notifications of new issues, & tweet messages.


If you prefer,

email the editor, to subscribe or delete, offer reviews or ask questions.
================================================================


Franciscan Richard Rohr
wrote in
Daily Meditations

(April 7, 2017): "

Please do not think me a heretic,

but it is
formally and theologically incorrect to say "Jesus
is God,"as most Christians glibly do and then need to prove." Jesus is instead a third something—the perfect union of "very God" with "very man." For the truly orthodox Christian, the Trinity must be "God," and Jesus can only be understood inside that Eternal Embrace.
From within this loving relationship, the Christ came forth to draw us back (through the enfleshed Jesus) to where we all originally came from (Genesis 1:26, John 14:3).
This is quit a different description of salvation—and, dare I say, the whole point
! I wonder if "reincorporation" might not be a better word than salvation."
Read the whole meditation
[Acts 17:28: "'In him we live and move and have our being.'" Colossians 1:17: "And he is before
all things, and in him all things hold together." John 14:20: "In that day you will know that I am
in my Father, and you in me, and I in you."]

The Editor, Michael Cocks, writes:
"

Please do not think

me

a heretic.

" I agree with every word (above)
from Richard Rohr.
Please do not think me a heretic: Rohr's words convey the gist of
the channelled teaching of Stephen the Martyr. On some topics
Rohr might or might not agree. (My book gives incontravertible
evidence that it was genuinely from Stephen.)
Plato. the great mystics of all ages, and the many spiritually minded quantum
physicists, depict a reality consistent with the theology of Rohr and also
Stephen. ( See also the above quotes from

Acts, Colossians,

and

John.)




It all sounds very complicated and above
our heads. But there is something that we can
all understand Jesus' quote from Deuternomy:
"You must love the Lord your God with all your heart,
with all your soul, (with all your mind) and with all your strength"
"The second commandment is like," Jesus continued,
"you must love your neighbour as yourself."
All else is commentary. [Below, we introduce

Christian Today NZ

just starting up.
Simple, helpful, non-judgmental.]



In our February 2017 issue of

The Ground of Faith

there is an
extended account of how a group
of people came to be talking to
the spirit of Stephen the Martyr,
and how the book


Afterlife Teaching
from Stephen the Martyr


came
to be written.
Following this Alex Tsakiris of
SKEPTIKO
produced this 55 minute interview.
I found him a great interviewer, making thought-provoking questions and contributions.
In the FORUM after this interview, readers made contributions
of such quality,
that they deserve a wider readership. With regard to Stephen's emphasis on all of
us being linked together in a greater
whole, (and also the phenomenon of
synchronicity) : Stephen
views the physical life we live as a kind of illusion,
entered into by
eternal souls, for the growth of love. Here on earth the
less self-
centred we are, the more conscious we are of participating
in the
Whole, the deeper the love. Together, he says, we create the
"illusion"
of physical reality.
In this regard read this blog:
What is the role of the Physical,
as opposed to Spiritual?
Re-published from my recent White Crow blog
In those conversations in the 1970's with
the spirit of Stephen the Martyr, he answered
that question with the words that follow:
In answer to the question above about
the role of the physical, we read:
Stephen: It was created in the image of the Father as an extension
to the Source.
How can one explain and give a concrete example of love? Read on
We are like children gazing at
our image in a pool
Re-published from my recent White Crow blog
Further to my previous blog on Afterlife Teaching From
Stephen the Martyr.
We can often find the teaching of Stephen the Martyr quite difficult.
It's because the primary fact for him is that we are all eternally
participants in an indivisible whole. His teaching is close to the
mysticism of St John's gospel , where Jesus compares us to branches
on a vine, and in ch. 17:15 prays, "that they may all be one, just as you,
Father, are in me and I in you, that they also may be in us."
This is not how we usually think.

But experiences with synchronicity can push us in this direction.Read on
In connection with all this, people in the SKEPTIKO forum
discussed....
....the Simulation Hypothesis

-

Documentary
What if your consciousness is connected
to the original consciousness that
programmed us?
"We create and perceive our world simultaneously Max Planck: "I regard consciousness as fundamental I regard matter as derivative from consciousness."
Nils Bohr: "Everything we call real is made of things that cannot be regarded as real"
Einstein: "I must confess that I was unable to find
an explanation for the atomistic character of nature.
One must find a way to avoid the space-time
continuum altogether, although I haven't the
slightest idea what kind of elementary concept could be used in such a theory." "The disjunction of past, present, and future is only an illusion, hoever tenacious this illusion may be."
One of the contributors to the SKEPTIKO Interview FORUM,
was
JIM SMITH
.
Smith made a long and thoughtful contribution about the
SIMULATION
HYPOTHESIS
which I very much endorse.
It can be read here.
Intelligent Design in Evolution
KEITH PARSONS has published an
excellent video showing the ways in
whicih Charles Darwin got it wrong about evolution, and the reasons for
accepting Intelligent Design. It is called
DARWIN BALLS
I have had a lengthy
correspondence with him, and am fascinated by the wealth of books
and videos that carry the investigation further. For anyone prepared to
spend an hour or two investigating, I highly recommend
following this link
.
[Readers may already have viewed his videos on the Afterlife and on
Reincarnation, links to which can be found near the top of the left-hand
column.]
Some of the books referred to in Keith Parson's video:
Monarch butterflies suggest Intelligent Design:
Richard Rohr on THE COSMIC CHRIST
The Cosmic Christ 2
============================================
The Editor is impressed with the New Zealand version

of the on-line journal

CHRISTIAN TODAY:

Open-minded,

non-judgmental, helpful articles, helpful in the everyday Christian life.

Article - Launch of Christian Today NZ
this morning –

Launched - Christian Today New Zealand

=======================================================
STOP PRESS April 18, 2017
Today Christian Today published this article about
THE GROUND OF FAITH
========================================

================================================================================

Some articles by

Michael Tymn

Editor-in-chief of

The Journal for Spiritual and Consciousness Studies

**

How to join the Academy for Spiritual and Consciousness Studies Inc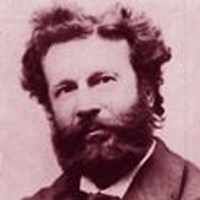 Death and the Afterlife: Let us Persevere
As a follow-up to my last blog post dealing with
philistinism – our tendency to avoid talking about
death and to seek a life of pleasure without any
search for eaning, thereby leading to existential
despair – I am going to let the world-renowned
French astronomer Camille Flammarion (below) (1842-1925)
…Read more
The Defamation of Eusapia Palladino
My good friend Michael Schmicker,
the author of The Witch of Napoli,
a somewhat fictionalized… Read more
Reincarnation: Doing It All Over
Again?
There was a time when I enjoyed reading
books about reincarnation. I was
fascinated by the story of Bridey Murphy
from the 1950s and by the research
carried out by Professor Ian Stevenson,
as reported by in Twenty| Cases
Suggestive of Reincarnation, and by Brian L. Weiss, M.D. in Many Lives,
Many Masters. I was intrigued by Jenny Cockell's Across Time and Death,
by Dolores Cannon's They Walked with Jesus, and Marge Rider's Mission to
Millboro. My library contains about 40 books dealing with reincarnation,
but at some point the idea of coming back and doing this all over again did
not appeal to me and I stopped reading about reincarnation.... Read on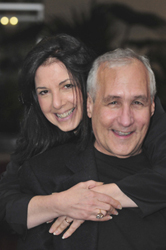 Be uplifted: Listen to these boy sopranos

Scottish Moray West


https://www.youtube.com/watch?v=7Xyp-ysXGY8 Moray West Queen of the Night

Norwegian Aksel Rykkvin sings Alleluia Mozart
https://www.youtube.com/watch?v=7Xyp-ysXGY8

========================================================================


Church sponsored Psychic Research journals


Christian Parapsychologist (Churches' Fellowship for psychical and spiritual studies)
Subscription: 10 pounds.



Reaching Out

, the Journal of the Quaker Fellowship for Afterlife Studies.
Subscriptions 10 pounds, via Angela Howard
email angela1@webbscottage.co.uk



Psychical Studies

, the journal of the Unitarian Society for Psychical Studies,
Subscriptions 10 pounds, via David Taylor email editorusps@yahoo.co.uk
=============================================================


Be uplifted: Listen to this
young Norwegian.


Aksel Rykkvin "Eternal Source of Light Divine"
Vien con nuova orribil guerra - Aksel Rykkvin, Barokkanerne
& Mark Bennett - January 2017
https://www.youtube.com/watch?v=z6dGPz8ZBqE


What passion cannot music raise and quell (Handel)


https://www.youtube.com/watch?v=Ve8XoDQQ5GY
===============================================================
"Please write to the Editor at any time giving any suggestions aimed at improving this issue - they would be appreciated. Also, comments on any particular article would also be welcomed, and if thought beneficial, will be included in the next issue".
editor@thegroundoffaith.net
Stephen,
the Carnyx, the Celtic war trumpet



"

if the trumpet does not sound a clear call, who will get ready for battle?"




1 Cor, 14,8



On one occasion, in the kind of Greek spoken by Celts in Thrace and in Galatia, the Martyr Stephen called himself a Celtic War Trumpet, i.e. a Celt. He said he was born across the river from Ancyra (modern Ankara) in a small village called Seletar. He said that the name meant the Fourth Landing Place. (That is a possible translation.)
His words make good sense, if we accept his statement, that they were spoken to Joseph the parent of Jesus who was a leader of a camp of the

Nazaren

e

sect of Essenes in Galilee. It looks as if Stephen had completed two years as a novice, and was about to be admitted as a full member

through participation in the Messianic Communion service.
=================
The former Bishop of Christchurch N.Z., the Rt. Rev. Dr David Coles

writes

"



"Michael is a retired priest in this diocese and has for many years explored alternative religious experiences. The book is certainly not mainstream but for those who wish to explore "other- dimensional" spiritual experience through the eyes of an Anglican priest focusing on the Communion of Saints, it will be of considerable interest

."

The Rt Rev. Edward Holland
Formerly Asst Bishop of Europe, and then Bishop of Colchester writes:
"– I have been very affected by it. What comes to mind immediately is: 1. the sense of life after death being very close, very normal and not very intimidating; 2. Stephen's experience of being at first after his death very tied up with his identity as Stephen but later leaving that behind and only picking it up again in order to communicate with Thomas and the others; 3. the way in which individuality becomes much less important but that nevertheless the 'ego' is not something to be avoided but something which contributes to this experience of being part of the whole." . . . . .
"It has to be said that most people do not really believe in God at a rational level, though probably most do at an emotional level. This is why almost everyone fumbles over the resurrection of Jesus. For most it's an impossible What Stephen confirms for me is that it is an entirely natural event, which if only they believed should surprise no one. As Metropolitan Anthony Bloom, the great Russian Orthodox leader in this country who died a year or so ago said - I paraphrase him: 'How strange to believe that life can die and not believe that life can live!' "




Prof. Emerit.

Mary Carman Rose

: "A wondrous book! St Stephen is a fine spiritual director. I am grateful for the gaining of new insights into some centrally important Christian beliefs. My own gift of faith in eternal life has been given wonderful support in this volume."


[She was Catholic, formerly professor of philosophy at Goucher College, Towson Md., and taught in a seminary for priests. She was former editor of

The Journal of the Academy of Religion and Psychic Research

.]