October 2012 Awareness of Spirit
Editor: The Rev. Michael Cocks
Advisory Editors:
Michael Tymn
The Rev Victor MacGill
Asst. Nate Cull
Continue reading previous issues
From the Editor:


I have received this feedback from a Presbyterian minister friend,

Ian Crumpton

. One of his passions is astronomy, hence the picture. I would like to present his words as the editorial:

I don't understand some of the content,[of

The Ground of Faith

] and some I do understand I don't agree with. But the general thrust of what you're doing is an emphasis our culture desperately needs: that is, raising awareness of the spiritual dimension that permeates the universe and our life together.

I believe that we need to recapture the sense that we are Living on Holy Ground. Any way forward that does not acknowledge this is worse than useless – it is part of the problem. It's that simple. We need, with Moses, to take our shoes off and approach the future with a new sensitivity to what we are doing. That is, with a real sense of the holy. That is how we must tackle the big issue that looms over us today: the issue of the heavy human footprint on the planet, measured by an inadequate economic system.

Read on....



Articles by Michael Cocks
Is the brain a computer? Are computers conscious?
In scientific investigation it is desirable to thoroughly understand the views of our opponents: it may help us to
get closer to the truth. Orthodox Materialists for example, maintain that consciousness is "nothing but" the dance of electrons in the brain. This is probably the majority view in academic psychology today. For such Materialists the computational theory of mind has great appeal. The brain and its functions are being mapped in greater and greater detail; this area is concerned with vision, with hearing, sight, balance, speech, and so on. Damage to one part of the brain can impair short-term memory, separation of the two hemispheres has been observed to produce two independent seats of mind. We are all aware of mental impairment occasioned by alcohol and drugs, or by Alzheimer's disease. These discoveries can easily persuade us that consciousness and mind is a ....
Read rest of article
Private Dowding: How reliable a witness?
Posted on 06 September 2012, 20:45
Humanity has always sought guidance and inspiration from the world of spirit: prophets, seers, mediums, psychics, have been found in every society , at all periods of human history: what they have proclaimed has given rise to countless religious movements and philosophies. Writings thus inspired are found in the Holy Scriptures of the great religions, and there is general agreement that many of these writings are profound and are reliable spiritual guides.
But how reliable are they? How do we decide, surrounded as we are by such various and discordant voices? Read rest of article
The Templeton Foundation awards $US5,000,000 for studies related to "immortality".


It has been awarded to John Martin Fischer, a humanities professor at the University of California, Riverside. A wiki entry suggests that the professor is eminent in his field of philosophy, but that he has not written about matters relating to psychology or psychical research. Fischer (below) is quoted in a Los Angeles Times article as saying that "the project is not aimed at proving anything. He described himself as sceptical about an afterlife, but believes it could be a good thing."

Read the rest of the article





Boiling an egg vs Spirituality

I am boiling an egg… I am boiling an egg in Christchurch, in New Zealand, ...on Earth… I am boiling an egg in the Milky Way galaxy. Am I any the wiser if I do this in a galaxy?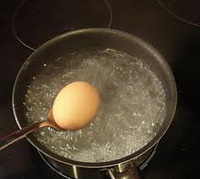 I think that my mind is nothing but the dance of electrons in my brain… I think that our minds are part of the cosmic consciousness, and that we are all one. Am I then enlightened? I have become aware of a wider context, and that may be an improvement, but other things have to come into place before I could think of calling myself enlightened. And of course, if I were truly enlightened, would I boast about it? Read the rest of the article FIND IT, SCROLLING PAST THE TEMPLETON ARTICLE.
Articles by Michael Tymn
Is $5-Million for Life After Death Research a Waste?
Posted on 04 August 2012, 9:28
[Sir Oliver Lodge] If you missed it in the news last week, The John Templeton Foundation, a philanthropic organization, awarded a three-year, $5-million grant to John M. Fischer, a humanities professor at the University of California, Riverside, to explore a wide range of issues related to "immortality." Fischer is quoted: "People have been thinking about immortality throughout history. We have a deep human need to figure out what happens to us after death. Much of the discussion has been in literature, especially in fantasy and science fiction, and in theology in the context of an afterlife, heaven, hell, purgatory and karma. No one has taken a comprehensive and sustained look at immortality that brings together the science, theology, and philosophy." Read whole article
The Best Evidence for Life After Death?
Posted on 20 August 2012, 9:41
[Joseph Johson, Medium] What earthly phenomenon serves as the best evidence for life after death? That question has been put to me more than a few times. My answer is that if someone I knew very closely during life – my mother, for example – materialized in front of me and talked with me about things from the past that nobody else knew about, in the voice I remember, perhaps even mentioning things I had forgotten, I would be about 99.8% convinced. The .2% doubt would be recognition of the possibility that there is some explanation beyond human comprehension, at least beyond my comprehension. As it is, I am, as a vicarious experiencer, 98.8% convinced, as I just can't believe all the credible people who have reported just such an experience have been duped over and over again. Read the whole article
Dr. R. Craig Hogan discusses the evidence for Life after Death
R. Craig Hogan, Ph.D., is the author of Your Eternal Self(Greater Reality Publications, 2008), co-author of Induced After-Death Communication: A New Therapy for Healing Grief and Trauma with Allan Botkin, Psy.D. (Hampton Roads 2005), and co-author of Guided Afterlife…
Nihilism: What is it?
Atheism….Humanism….Materialism…Realism….Idealism..…Scientism…Positivism… Determinism…Naturalism …Vitalism….Nihilism – all words one comes across in philosophical and metaphysical literature in the broad area of "non-belief"' in a Creator and an Afterlife. It is not always entirely clear whether…
Read more
ACADEMY OF SPIRITUAL AND CONSCIOUSNESS STUDIES, INC. (Formerly ASPSI)
ANNUAL CONFERENCE 2012 PROCEEDINGS
Science & the Evidence for Postmortem Survival:
William Stoney

William E. Stoney, M.Sc., who has a Masters degrees from both MIT and the University of Virginia and worked for 30 years with the National Aeronautics and Space Administration. For over 50 years, he has collected books and journal articles on the paranormal, and now has a library of 1,038. He maintains a computer database of paranormal subjects that can be scanned for key psychic subjects. Reston VA.
View this PowerPoint presentation, which gives a great overview of the phenomena of mediumship. View the actual Conference lecture View the reference index to this presentation
===========================================================
New afterlife website: Do explore
ÆCES (rhymes with "basis") is a non-profit organization dedicated to discerning and disseminating the most convincing evidence for the Survival of the human personality after the demise of the physical body.
Visit the website Visit "WHAT MAKES A GREAT CASE FOR SURVIVAL? Conference lecture by Miles Edward Allen"
=====================================================
What is Process Thought?
Editor's Note: This is an excellent philosophical and theological framework that commands wide support, and is consistent with
many of the pictures of reality presented in this journal.



[A.N. Whitehead]



Process theology sees the universe as creative, interrelational,dynamic, and open to the future. In process theology, God is relational, present in every moment of our lives and in all entities and levels of being stopped The world is interconnected, in effect a giant ecosystem, where what harms or blesses one, harms or blesses all.
Jay McDaniel, Professor of Religion at Hendrix College, has created an incredible

video series

titled "What is Process Thought?" This series draws from McDaniel's book,

What is Process Thought?

, published by P&F Press in 2008. The videos are structured as an introductory online course in reading Whitehead, and is intended to be a useful complement to John Cobb's Whitehead Word Book
You can watch the video series here
.



From Victor Zammit's weekly newsletter:



BRILLIANT EVIDENTIAL NEAR DEATH EXPERIENCE
In this video famous cardiac surgeon Dr Rudy talks about a NDE case where the patient was dead but was able to describe everything that happened in the operating room including post-it notes with messages on the computer monitor of the surgeon.
Watch the video

Other Science and Spirituality Blogs
Lois Isenman's INTUITION INDEPTH
http://intuition-indepth.blogspot.co.nz/

http://science-spirituality.blogspot.com



David H. Howard: S
pirit Communion
The religion, philosophy and science of Spiritualism
spiritcommunion.blogspot.com
Great articles, and provides useful links to other resources and sites.
http://www.youtube.com/watch?v=JL1oDuvQR08&feature=player_embedded#!
Elene Gusch: Elene Explores
The superior spirits "have a language always worthy, noble, elevated, with not the least tincture of triviality. They say everything with simplicity and modesty, never boast, never make a parade of their knowledge or their position among others. That of the inferior or ordinary spirit has always some reflex human passion; every expression that savors of vulgarity, self-sufficiency, arrogance, boasting, acrimony, is a characteristic indication of inferiority, or of treachery if the spirit presents himself under a respected and venerated name." –Allan Kardec
Read
A Journal of Interest:
Caduceus Journal U.K.


Caduceus is a healing, spiritual magazine focusing on psychological, emotional, spiritual, ecological and environmental health, therapy and growth, including natural, holistic, energy and complementary medicine.
FREE ONLINE ONLY ISSUE View the entire latest issue online totally free of charge click here

Other relevant e-journals, blogs and publications
Don't forget to visit these websites: Victor Zammit's site for instance, is updated every week with new material of great interest.
Victor Zammit's Weekly Treasure Trove
Visit the archives of Victor Zammit's weekly newsletter at http://www.victorzammit.com/archives/index.html for hours of fascinating reading. When you open this website you have the opportunity to request that these emails be sent to you every week, something that we strongly recommend.
Spend hours exploring these very important linksarsons
Debunking Common Skeptical Arguments Against
Paranormal and Psychic Phenomena; Winston Wu
Scientific Committee to Evaluate Pseudo Skeptical Criticism of the Paranormal: SKEPCOP
International Survivalist Society
We strongly recommend this archived site, as a source of much interesting material. See International Survivalist Society
Editors' notes: Public Parapsychology is one of an increasing number of web sites that we should be aware of.. and subscribe to. Try this url: http://publicparapsychology.blogspot.com
http://www.afterlifedata.com/
The Largest Database of Afterlife Description & Analysis on the Internet
"This web site is a compilation of information on the afterlife and other related critical concepts, such as the purpose of life and reincarnation, as they relate to souls here on earth. We have not created this site to convince anyone of the validity of this information, we simply invite you to read through the data, explore the sources we have used and visit other sources to learn more. Using spirit sources from Afterlife101.com and respected authors like Michael Newton, Allan Kardec, Jane Roberts and others, the results of our first investigations reveal 94.8% agreement on a variety of very specific topics. We believe this web site contains the largest correlation of spirit communications about the afterlife, all from respected sources, available anywhere. We will continue to expand this data as information is made available to us and our research expands."
Click http://www.near-death.com/ for hours of fascinating reading
Read also http://www.near-death.com/experiences/reincarnation08.html A long list of extraordinary coincidences between the lives of Abraham Lincoln and John Kennedy.
Electronic Voice and Instrumental Communication: